Technology Solutions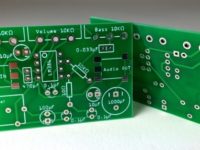 Prolimax has a broad and diverse range of solutions. Our main activities can be structured under:
SYSTEMS, OPTIONS & SPARES
Prolimax solutions offer clients new & refurbished IT equipment worldwide.
As the rate of technological change continues to accelerate, the management of IT infrastructures has increasingly become a more arduous, complex task. Long-term planning is almost impossible as technology is superseded with alarming frequency.
At Prolimax, our commitment to innovation & customer choice means that we recognise the need to support and enhance the IT decisions made by our customers. Our solutions offering supports all needs – from Appliance servers, Mobility products, Message announcement systems, Data protection, Manufacturing, System integration – to supplying 30 year old memory for your installed base server.