Repair Services
Prolimax provides multi-vendor modular repair and refurbishment services for electronic products – Computer servers, Laptops, Tablet devices and Mobile phones.
Our ISO 9001:2015 certified processing center offers companies in-warranty and out of warranty repairs. We provide technical support and warranty services, spare parts procurement and redeployment services.
Our depot and supply chain capabilities ensure a smooth and cost effective process to manage your defective products and maximize the revenue opportunity from your assets.
Core service elements include: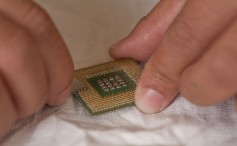 – Full RMA process
– Technical evaluation and triage services
– Data erasure – Blancco
– Repair and Refurbishment
– Spare parts support
– Full inventory management and reporting
– Asset disposal to recycling per legislative requirements
Prolimax business model is structured to allow flexible cost efficient processes to meet your objectives.

Prolimax focuses heavily on customer commitment and sets very high standards in  meeting  our clients' objectives. We deliver excellent quality processes and we are ISO 9001:2015 accredited.