Older News
July 2014
Prolimax will attend IBC2014 in Amsterdam 14 – 16th September
IBC2014 is the essential global meeting place for everyone engaged in creating, managing and delivering the future of electronic media and entertainment technology and content.
IBC stands at the centre of global technological and creative innovation drawing more than 52,000 professionals from over 170 countries into market-influencing debate and is the perfect forum to network and exchange ideas.
Contact us in advance if you want to discuss potential ways for Prolimax to support your business expansion in EMEA.
---
December 2013

Forbes names Ireland as "best country for business"
The Irish Times – December 5, 2013
Ireland has for the first time been named as the "best country for business" in rankings carried out by renowned US financial magazine Forbes.
Ireland has moved up from sixth position in the influential rankings last year. The rankings are determined by grading 145 nations on 11 different factors: property rights, innovation, taxes, technology, corruption, freedom (personal, trade and monetary), red tape, investor protection and stock market performance.
Each category is equally weighted and the data comes from published reports from the following organisations: Freedom House, Heritage Foundation, Property Rights Alliance, Transparency International, World Bank and World Economic Forum.
In an article announcing the results of the rankings, Forbes describe Ireland as having been "devastated" by the recession and in receipt of an €85 billion bailout to prop up the banking system.
"Despite these economic troubles, Ireland still maintains an extremely pro-business environment that has attracted investments by some of the world's biggest companies over the past decade," says the magazine.
"Ireland scored well across the board when measuring its business friendliness. It is the only nation that ranks among the top 15 per cent of countries in every one of the 11 metrics we examined to gauge the best countries," says the article.
Ireland ranked "near the very top" for low tax burden, investor protection and personal freedom.
The article quotes Moody's Analytics' economist Melanie Bowler who specialises on Ireland. She says Ireland has continued to attract direct foreign investment "despite its problems".
She highlights the "educated workforce" and 12.5 per cent corporate tax rate as "big draws" for companies, as well as the language factor. "You want to have a common language if you are setting up operations in Europe," she says.
"Dublin has already established itself as a location for multinationals, so it has the necessary infrastructure for other companies to easily move into the country and set up shop."
The article in Forbes also says the State's recent troubles have made it "more attractive" for companies moving in.
"Nominal wages fell 17 per cent between 2008 and 2011, which helped keep labour costs in check. Unemployment remains stubbornly high – a recent 12.8 per cent – providing companies a large labour pool to pick from.
"There are now more than 1,000 overseas companies with a presence in Ireland and they employ 150,000 of the nation's 1.9 million workers."
New Zealand placed second in the rankings – down from first place last year – while Hong Kong completed the top three.
Minister for Jobs, Enterprise and Innovation Richard Bruton said the finding by Forbes was a testament to the hard work and innovation of Irish businesses and workers.
Speaking from Indonesia where he is attending the World Trade Organisation ministerial conference, he said: "It is the latest in a range of indicators which shows that the environment for business here is steadily improving, and shows that the hard work and sacrifices of so many people are yielding tangible results in terms of international competitiveness and the jobs we so badly need."
_______________________________________________________________________
August 2012

Prolimax Group achieves ISO 9001:2008 certification.
Prolimax is pleased to announce that the company is now ISO 9001:2008 registered. Prolimax, an IT technology service provider, spent significant time this year formalizing conformance with the ISO 9001:2008 standard and all operations have been audited and registered as being in compliance.
This industry standard recognises our commitment to quality by assessing the processes we have in place throughout the organisation.
The ISO 9001:2008 certification is given to organisations that have in place processes and procedures that ensure quality in all areas of service, and we believe that it reflects the care we take with all our clients, our attention to detail and the high level of service we deliver across the whole company.
---
July 2012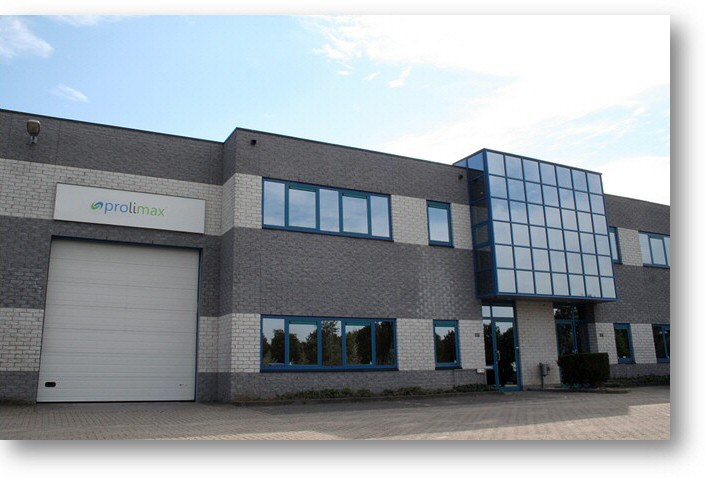 Prolimax BV moves to its new facility in The Netherlands.
Our new address:
Prolimax B.V.
Kerkenbos 10123
6546BJ Nijmegen
The Netherlands
Tel: +31 24 845 9619
Contact us now