Interalia Products
Interalia is a global leader in music-on-hold (MOH) and message announcement systems with over 250,000 installations worldwide.
Prolimax is Interalia's EMEA Distributor.
Typical applications of Interalia's products are:
Emergency broadcasts


In-store Announcements

Auto-Attendant

Messaging and Music on Hold

ATIS – Auto Terminal Information Service

Priority Announcement

Triggered Announcement

Hotel wake up
 SBX2 – Mfg Part no. 43510 (8 port with 60 minutes memory)
A cost effective messaging system targeted to small and medium business. With all the great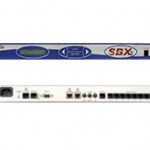 features of the XMU+ but in a cost effective small form factor. With a friendly Windows based software interface and secure remote management options through TCP/IP, modem, and dial-up, SBX2 offers superior agility and ease-of-use to businesses seeking a versatile but simple messaging solution.
Automate and standardize frequently played announcements

Broadcast and modify recorded announcements in real-time during emergencies with disaster recovery tools

Create playlists that will broadcast on a specific day and time
XMU+ – Mfg Part no. 48062 (Chassis with Control Card & 60 minutes recording time)
A fully featured multitasking messaging platform, capable of expanding with your businesses needs. Whatever your messaging needs, the XMU+ can deliver.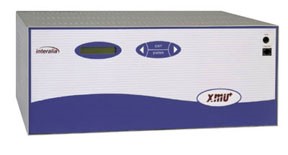 Support messaging for multiple tenants

Offload call processing from your voice mail system

Provide overflow capabilities and fail over for your PBX

Provide messaging to large numbers of caller in queue



Interalia Product List 

Product Brochures
 For enquiries: